Walking tour of a privately-owned 3,000-acre primary rainforest reserve through a series of suspension bridges connected by hand railed platforms providing bird's eye view, which allows a minimal environmental impact and a perfect chance to take pictures of the many birds, amphibians and reptile species in the place.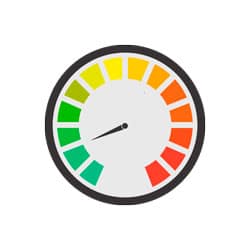 A very suitable adventure for the whole family; the trip's highlight consists of a pristine waterfall and natural swimming ponds that you can enjoy after the hike.
Strict rules are applying for all visitors since this place shelters endemic species to accomplish the endurance of their role in the ecosystem, such as the case of the Harlequin Toad, which at some point supposedly had gone extinct in Costa Rica. You will also support this preservation cause while enjoying this experience in Rainmaker mountain.
Have in mind that a reasonably good physical condition is required since you will have to ascend and descend several staircases while following the footpath along the trail.
Among the abundant wildlife, you get the chance to spot different species of bats, birds, monkeys, and if you are lucky, diverse species of frogs or snakes. Rainmaker Conservation Project protects one of the worlds most bio-diverse ecosystems in the world, counting on your guide you may watch some of these species in their natural environment and a vast variety of exotic flowering plants during the tour.
7:30 a.m. – Pick Up Time
8:15 a.m. – Arrival at the Rainmaker Conservation Project. Briefing and bathrooms.
8:30 a.m. – Start of the rainforest walk.
10:45 a.m. – Arrival to the river pristine ponds.
11:30 a.m. – Start to walk again
12:10 n – Exit of trail and lunch
12:50 p.m. – Drive back to the Manuel Antonio region
Note: All hours are approximate
All our tours include transportation and certified naturalist guide.